Azalea District
Azalea District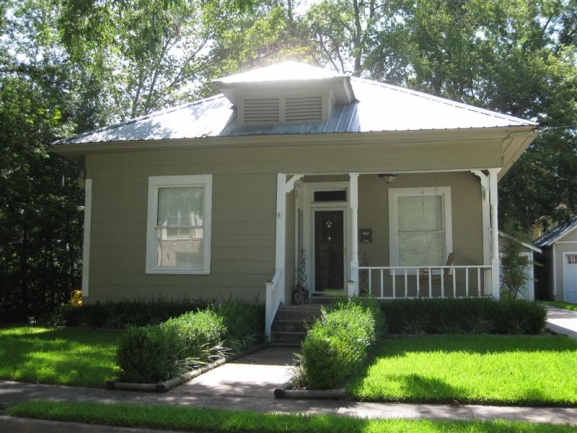 1421 College
Tyler,
TX
75701
Price Range: $100,000 - $600,000
Sq Ft Range: 1,000 - 5,000 sq ft
One Word to Describe Tyler, Texas' Azalea District: Gorgeous
If you are looking to relocate to a Texas home in an area that offers abundant beauty, then the Azalea District in historic Tyler is the place for you. You will enjoy the splendor of this East Texas area all year, but will marvel in the beauty for two weeks in the spring during the "Azalea Trail." The last week of March this historic section of Tyler is overflowing with locals and tourists to enjoy the gorgeous views and aromas of the multitudes of Azaleas.
Historic Homes in the Azalea District
Many of the homes along the brick streets in this area of Tyler date all the way back to the 1880's through the 1940's. Of course some of these homes are in need of restoring, but if you are serious about owning a piece of Tyler real estate in this location, then you are most likely looking forward to the fun of restoring your home to its former glory. However, don't contemplate your purchase for too long because this beautiful neighborhood won't have homes for sale for long.
Conveniences Tyler Has to Offer Residents of the Azalea District
You will not only enjoy living on brick paved streets and being surrounded by the sweet smells of Azaleas, but you will benefit from the nearby conveniences of Tyler, Texas. If you are moving to this East Texas town, you will enjoy:

• Cozy Antique Shops
• Unique Specialty Shops
• Challenging Golf Courses
• Hiking and Biking on great trails
• Fishing and Paddle-boating on Peaceful Lakes
• Picnic in scenic campgrounds
• Broadway and Ballet Performances
• Art Museums
• Symphony Concerts
• Caldwell Zoo
• Hudnall Planetarium
• Discovery Science Place
• Festival on the Square
• Bergfeld Park's Movies Under the Stars
• And an array of fantastic dining opportunities

Come Home to the Azalea Neighborhood District in Texas TX

If you just came for a visit during the "Azalea Trail" you will definitely fall in love with the Azalea District. If you decide to call this area home, please contact me, Steve Winston, an expert in Tyler real estate and I can help you in every step of the home buying process. Let's get started by searching the Texas MLS for your perfect home. I'm just a click or call away and ready to start working for you! You'll be stopping to "smell the Azaleas" in no time.