The Woods
The Woods
Custom built contemporary home in The Wood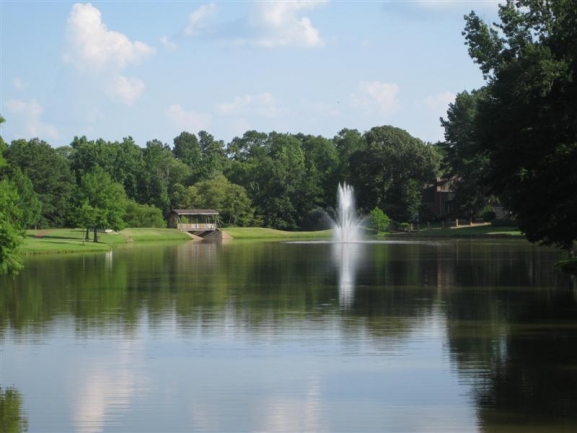 3509 Woods Blvd.
Tyler,
TX
75707
Price Range: $150,000 - $1,500,000
Sq Ft Range: 1,750 - 5,000 sq ft
The Woods: Designed By Nature
The Woods is a premier planned traditional community in Tyler, Texas, offering the peaceful, relaxing life you deserve and the amenities you want. If you are ready to lead a relaxing life, then be sure to contact a Tyler REALTOR to show you The Woods it will be love at first sight.
Amenities and Character of The Woods
The Woods is more than a neighborhood; it is a community. The lovely streetscapes, community activities, and graceful aesthetic balance encourage a community where your neighbors are friendly.
Sidewalks, lamp-lit streets, meandering greenbelts, natural beauty, nature trails, and open park areas givine you the relaxing peace you need and deserve from the hustle and bustle of life. The Woods offer a way of life, where family and friends is the cornerstone and when you buy a home here, you buy a community lifestyle..
The breathtaking home designs are customized to your needs and wants and there is a home and lot size that will fit whatever stage of life you are in, be it singles, empty-nesters, parents with one child or with many children, The Woods has a home to fit every stage of your life. Contact an expert Tyler Real Estate Agent so you can start your journey: come live, grow up, and retire in our premier community.
The Woods Amenities
A network of paths, streets, and other destinations are designed to encourage bicycling and walking but are also suitable for vehicles, creating a wonderful feeling of community, identity and value. The Woods neighborhood has nature trails, connecting streets, winding sidewalks, bike paths, and open greenbelts, all showcasing the natural beauty of East Texas at every turn. There is endless variety and options for entertainment, relaxation and recreation, including the following amenities:
The lake is a prized feature with walking, jogging and strolling trails winding around the waterfront
Greenbelts with a virgin mix of pines and hardwoods creating acres of greenery and foliage
Sidewalks, hardwoods and pines on both sides of every street, creating a cozy, timeless beauty
The Swimming Pools features outdoor grills and a pavilion for birthday parties or gatherings
Nature Trails are a wonderful focal point of The Woods and provide a great vantage point for observing the natural habitat of East Texas.
Open areas for playing Frisbee, horseshoes, parties and gatherings
Pristine Wooded areas
The Woods is Located in Tyler Texas
Information about the city of Tyler:
Located only 90 miles east of Dallas and 90 miles west of Shreveport Louisiana, Tyler is home to numerous museums, historic homes, national zoo, Ballet Tyler, Tyler Civic Theater, and East Texas Symphony Orchestra.
Home to a Rose Festival, Tyler is known as the Rose Capital of the United States and people come from all around every fall to delight in our roses. http://www.texasrosefestival.com/
Tyler also bursts with color every spring as the azaleas, dogwoods and other native flowers bloom. Every spring the "Azalea Trail" winds through several miles of old red brick streets, the historic district, and many neighbors open their backyards for viewing. http://www.tylerazaleatrail.com/
Tyler is home to 26 parks, 22 area sporting lakes, 66 tennis courts, 26 baseball fields, 15 soccer fields and 9 golf courses. You will never find a lack of activities and entertainment in Tyler!
The University of Texas at Tyler is adjacent to The Woods. As a growing university, it offers exciting special events and famous speakers including George Bush, Sr., Jeff Foxworthy, B.B. King, and Broadway productions for the entire community to enjoy. http://www.uttyler.edu/cowan/
You can enjoy the best of both worlds when you live in the community of The Woods because only minutes away find over 230 restaurants and marathon-worthy shopping.
The Woods Schools
There are many schools available for families living in The Woods:
Public Schools: Chapel Hill is the public school for our residents. http://www.chapelhillisd.org/
Private Schools: There are numerous options for you to choose:
Colleges: Tyler Junior College http://www.tjc.edu/ and University of Texas at Tyler http://www.uttyler.edu/
Welcome Home to The Woods
Natural charm meets nature at The Woods and if you are ready to search through the Tyler Texas MLS for homes for sale in Tyler, then be sure to contact an expert Tyler Realtor for a viewing of The Woods! Take advantage of my Free Home Buying Guide, customized with tips on how to find the home of your dreams, and ask for my Free Relocation Guide, filled with advice and local information on how to make your relocation easy. Other questions? Town South Realty is here to answer anything and everything about Tyler Texas Communities, so be sure to contact me, Steve Winston, your local Tyler Real Estate Agent.