The Cascades
The Cascades
Clubhouse at The Cascades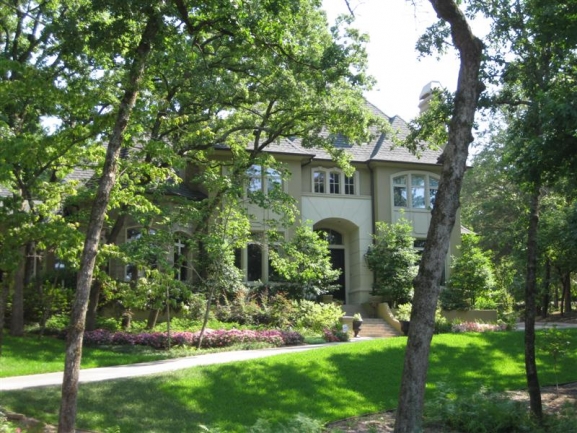 4356 Cascades Blvd
Tyler,
TX
75709
Price Range: $400,000 - $2,000,000
Sq Ft Range: 2,500 - 6,000 sq ft
The Cascades, Ultimate Luxury, Ultimate Living
If you want to live in a lavish one-of-a-kind neighborhood, then The Cascades is the place for you. Owning Tyler, Tx real estate located in The Cascades will allow you to enjoy nature in its entire breathtaking splendor. Residents will share each day with the area's Azaleas, Dogwoods, Roses, May-apple plants, Oak trees and historic Lake Bellwood. Lake Bellwood is located at the core of The Cascades and potential Tyler owners will love its beauty. As an expert Tyler REALTOR, I can help you locate the perfect luxury Tyler home for sale on the Tyler MLS in The Cascades.
Tyler Real Estate Available at The Cascades
No matter what type of Tyler home for sale you are looking for, you will be sure to find it at The Cascades. This East Texas golf neighborhood offers some of the most glorious homes you will find anywhere in the country. Some of the styles of homes at The Cascades include:
Charming Texas Homesteads
Sophisticated Tuscan Hill Residences
Majestic Country Manor Homes
Additional Luxury Living Options at The Cascades
If you don't need an entire estate, there are other options at The Cascades for a second home, a retirement home or a home for professionals with busy schedules, which include:

• Luxurious Condominiums (in the following styles and sizes)
o Minori – 1,501 sq ft
o Vechio – 2,111 sq ft
o Toscana – 2,216 sq ft
o Venetian – 2,655 sq ft
o Portofino – 3,588 sq ft
o Cipriani – 4,582 sq ft
o Palazzo – 15,000 sq ft
• Plush Townhomes

Majority of the condos and townhomes will offer lakefront or golf course views.
Tyler Real Estate Offers Home Sites in The Cascades for Various Budgets
If you want to live in this magnificent Tyler, Texas neighborhood, but not quite sure what style of home you want, the time to secure your home site is now. The decision of selecting the style of home you want can come later, but securing your home site now will guarantee you an enviable address. The Cascades home sites are offered at the following amounts:

• Patio Home Sites – starting at $99,000
• Interior Home Sites – starting at $165,000
• Golf Course Home Sites – starting at $299,000
• Lakeview Home Sites – starting at $495,000
• Lakefront Home Sites – starting at $1,200,000
Unparalleled Amenities Abound at The Cascades
If you are considering relocation to Tyler, Texas, or just looking to move to a lavish neighborhood within Tyler, you will benefit from all The Cascades has to offer. Some of the numerous amenities for residents of The Cascades include:

• European-style Clubhouse with member's dining room, balcony, locker rooms, Library, Wine cellar, banquet facility (for 1000), 2 indoor tennis courts and theatre (seats 40).
• Beautiful nature trails
• Boat Launch and docking privileges for Lake Bellwood
• Private Championship Golf Course (only one of four courses in the United States to offer the Jack Nicklaus Academy of Golf)
If you become a Tyler, Texas townhome resident at The Mansions at The Cascades, full access to the following luxuries include:
• European Spa
o 3,500 sq ft Health Club
o Massages
o Manicures
o Sauna
o Steam Bath
o Personal Trainers
o Aerobics Classes
o Sundeck
Live in One of the Most Magnificent Tyler, TX Neighborhoods
The time is now to reserve your home site, select your home style or work with an expert Tyler, Texas REALTOR to find a fabulous condo or townhome in The Cascades. If golf is your passion and you want to live on one of the finest courses, you will be pleased to live at The Cascades, which hosts the Texas State Open, conducted by the North Texas PGA of America. Contact me, Steve Winston, an expert Tyler, TX real estate agent to find your ideal home at The Cascades. We will work together through the entire home buying process to ensure you find exactly what you want. Let's get started today.